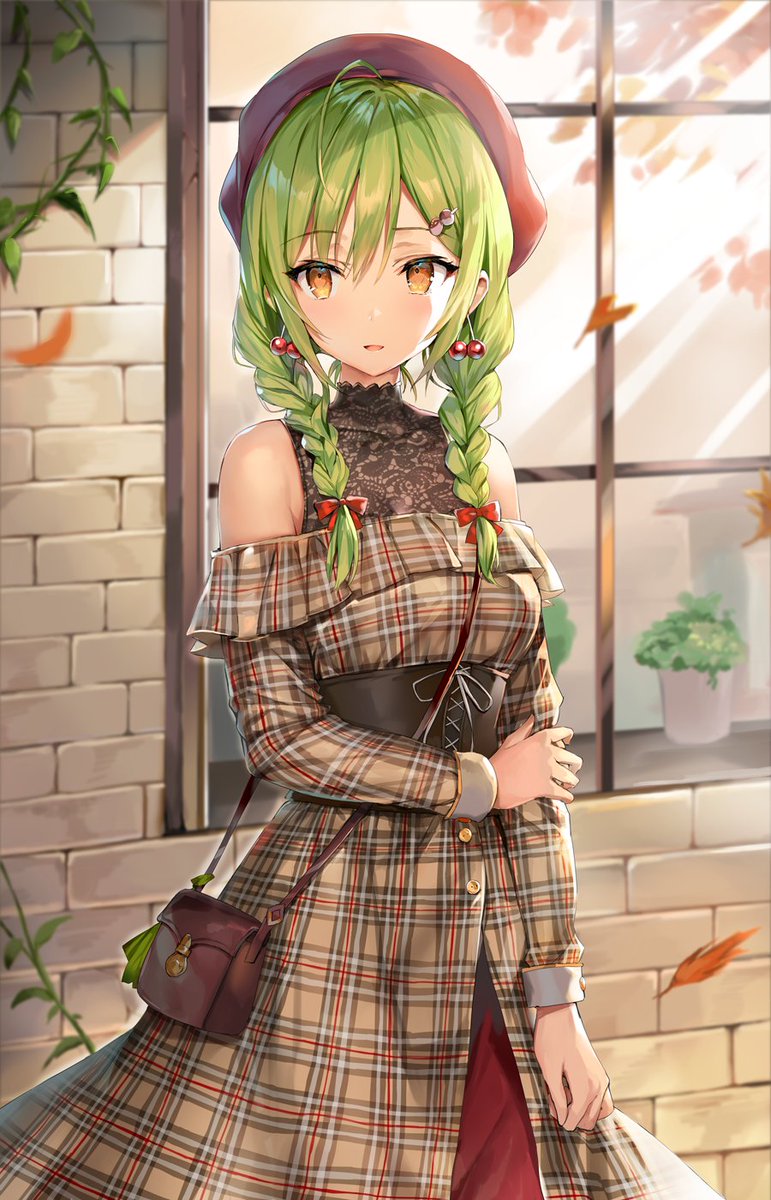 Title: 秋縁 (lit. Autumn Yukari)
Artist: ももこ (momoco, @momoco_haru, pixiv.me/momopoco )
Origin: Original Character Yukari
As much as I love seeing fan art of established franchises (re: FGO), I love seeing illustrations of original characters even more, because it requires independent character design as opposed to copying an existing design in the artists' respective styles. Artists draw original characters all the time, and some times they draw one character enough times that it becomes their kanban musume, lit. poster girl.
This time, I'm showcasing momoco's Yukari-chan. momoco appears to be relatively new in the industry; MAL lists only two works under her name (she does have a new series that is unlisted), with the oldest dating to 2015. Her style is a popular one; safe, bright, and cute. Her circle was the one I spent the most time in lines for during C94: around an hour IIRC.
Personally, two points stand out in her style: the use of lighting to create shadows and luster, and an impeccable sense of fashion. One example to the former, and one that is perhaps clichéd, is the glow in her character's hair. It gives the character a metallic, modern look that pops more than a simple gradient scale. Another example is the use of shadows in Yukari's coat to emphasize the creases as the coat bends to her body.
And to the latter, the illustration wouldn't look out of place in a fashion magazine. The attire is not overly revealing, her shoulders being the most exposed part. It's a classy, elegant look, with her hair in a braided twin-tail, and a festive red for her earrings and hair bows. A black patterned undergarment covers her upper chest, leading the viewer's eyes directly to a shoulder-less checked coat held at the waist by a corset. It's neither an everyday style, nor is it unrealistic/impractical (*cough* bikini armor *cough*) – exactly as models in fashion magazines might look.